Relationships – Reliability – Results
We are the local market leaders covering all your rural & livestock requirements
Our business is built on relationships through reliable staff giving consistent results.
Eastern Rural Dalby are a team of leading rural property & livestock agents across the Darling Downs.
Our team works together, to help people and businesses buy or sell their property, farm, business or equipment.

We offer a professional service through our committed salespeople and dependable advisors and have many years of combined experience within our team. We are a household name that projects commitment, dedication and results.
Latest Rural Properties
305, Roche Road, Yarranlea, QLD, 4356, AUS
Bedroom: 4 Bathroom: 2 Land Size: 110.436 hectare
MEET THE TEAM
We are your local team servicing the local market on the Darling Downs.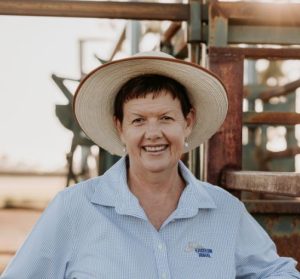 Kylie Sankey 0438 745 061
Branch Manager
Kylie Sankey is the Branch Manager for Eastern Rural and Elders Residential Dalby and specialises in Property Management/Real Estate. Kylie has been involved in the Real Estate Industry for over 9 years. Kylie has a strong connection with Dalby and a vast knowledge of the local housing industry being from a Family of Builders. Kylie has also been the Secretary for Body Corporates and has a wide knowledge of the Rental Markets. In her spare time Kylie is involved with the Dalby Devils Junior Rugby League Club where she has held positions for the last 13 years as the Secretary and Fund Raising Co Ordinator. Kylie's goal is to strive to ensure that Eastern Rural and Elders Residential Dalby are highly respected in the community and as Business we aim to achieve the best outcome for our Buyers, Vendors, Landlords and Tenants.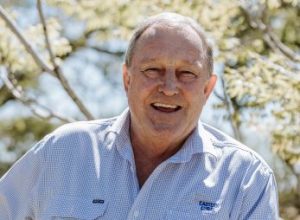 Roger Lyne 0427 698 866
Rural Property Sales & Auctioneer
Roger Lyne has been involved in the real estate industry for over 40 years. Roger is a leading Rural Property Sales agent and area specialist in the Darling Downs, Western Downs and Surat Basin region with a wealth of knowledge and experience gained from working in arears such as Western Queensland, Northern Queensland and the Darling Downs. Roger's strengths are in the areas of relationship building, negotiation, accuracy to detail, leadership skills and high standards in client service covering all areas of Rural Property markets. Roger works tirelessly for his clients and has consistently been a high achiever in the Rural property scene over many years. Roger is selling and delivering the best results for vendors.
Andrew Kirtley 0400 598 866
Rural Property Sales, Clearing Sales & Water Licences
Andrew was born and raised in the district of Dalby, he is very well known and his local knowledge of the area is highly regarded. In 2012 Andrew became a partner of Eastern Rural Dalby and then gained a Real Estate Agent licence in 2013 showing his dedication and commitment to the Company, his clients and his to the industry. He joined the the realestate sector after working in the Machinery Industry for over 20 years with roles as Branch Manager and Sales Manager. Andrew's intimate knowledge of the district enables him to foster strong relationships with clients. Andrew's negotiation skills, perseverance and dedication to each client is second to none and he is committed to simply providing the best results for his clients.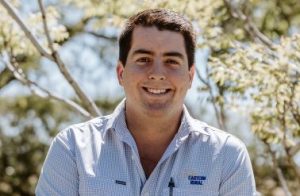 Wyatt Wrigley 0497 698 816
Livestock Manager & Auctioneer
Wyatt is a local, growing up on the family's property at Bell. He completed a school based apprenticeship in 2016 with placement at Eastern Rural, obtaining a Certificate III in Agriculture. Wyatt has shown commitment and strengths in the cattle industry, training with Eastern Rural as a Livestock Salesperson. Wyatt has a friendly and helpful personality and shows a willingness to learn as much as he can about the cattle industry, to back up his history of working on the family farm in his childhood years.
Wyatt holds an Auctioneer and Real Estate licence and is certified Auctions Plus Assessor. Wyatt prides himself on building relationships with current and future clients allowing his knowledge and trustworthiness to shine through.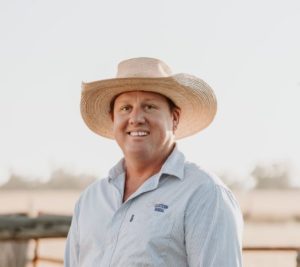 Sam Matchett 0472 589 374
Livestock Agent
Sam has recently come onboard with Eastern Rural in 2022 as an experienced Livestock Agent, dealing predominantly in Cattle and Sheep.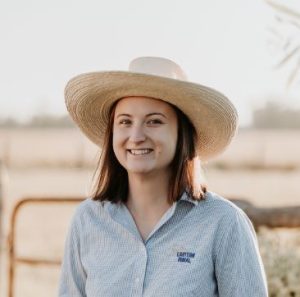 Bri Coughlin
Sales Support Officer
Bri is a local, having been born and raised in Dalby. Over the past eight years, Bri has worked in various Administration Roles across the commercial, rural and trade sectors. Brianna commenced with Eastern Rural in May 2021 and is Livestock and Rural Sales Support Officer.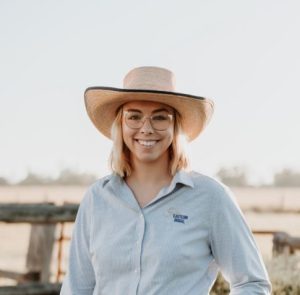 Beth Lebsanft
Sales Support Officer
Beth Lebsanft joined the Eastern Rural team as a sales support officer after moving to Dalby in 2022. Growing up on a dairy farm in Goombungee, Beth has developed a deep understanding of the rural industry and is passionate about helping clients achieve their goals. With her exceptional communication skills and attention to detail, Beth is a valuable asset to the Eastern Rural Dalby team.